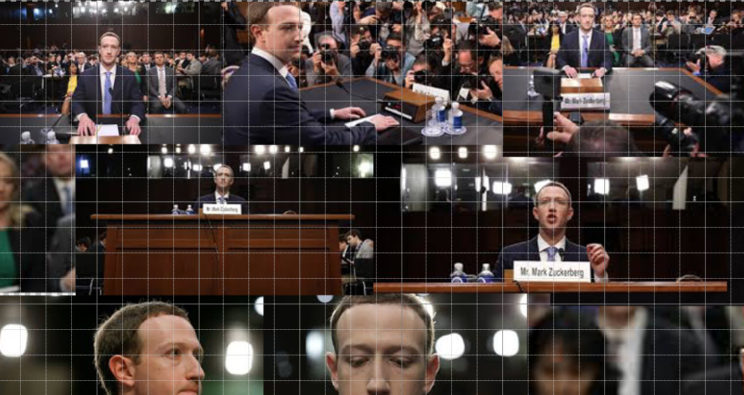 Startups: You need this more than money
Values are your foundation. Values create trust between an organization and its customers, clients or users, its investors and partners, and within the organization itself. This trust is the foundation on which your company can grow and succeed. It is hard won but can be lost in a moment. Just ask Mark Zuckerberg.
We've seen the devastating effect on Facebook from the recent revelations about how user data has been – and is being – handled and shared. There's a sense that Mark Zuckerberg has personally disappointed us.
People no longer feel they can trust Facebook's promises of privacy and security, and that's got users questioning whether they want to continue to engage with Facebook as a platform and an organization.
Facebook had to reach out to investors and advertisers to reassure them: "Advertisers look to us to help grow their businesses. They know how important it is for people to trust their information with Facebook, and we are committed to regaining that trust." (WSJ).
A business that has taken 15 years to build has become threatened overnight, and all because their values have been undermined. As GK Tribal Global's Crisis Management Expert, Theresa Rice, CEO at OUTLOUD points out, this loss of trust has so far cost the company $50+ billion, which is no small change. If you needed proof that values translate into dollars, there you have it.
Know your values right from the start
The first question you need to ask yourself is, what is important to you? Why are you doing what you're doing? When you have this clear in your mind, you'll find it much easier to bring others along with you, motivate your team, and convince your customers that what you have to offer has real value for them. In turn, understanding your customers' values – what they want – helps you to position your products and services to meet their needs.
Values are key to a powerful and lasting brand presence
Values draw people towards you like a magnet – partners, investors and customers alike. They act as a guide to define and clarify your goals, and set a roadmap for achieving them.
Values strengthen your team and your partnerships 
A commitment to shared values will set you up to weather the storms that may come as your organization grows. Your goals and energies are aligned, and this is what drives success. Where you have defined values, accountability follows. People know what's expected of them, and can see meaning in what they do.
Creating a culture that is rooted in core values gives you a crucial competitive advantage, not just in terms of customer perception and relations, but because you will find that you attract and retain the best talent. After all, a successful organization is shaped and fueled by great people, and bound together by values; a lesson that Mark Zuckerberg has had to learn the hard way.
Want more?:
Vasken Kalayjian @gkbrand @tribeglobal -- Award-winning GK Brand. Tribal Global branding expert, speaker and author of BRAND REAL: The Startup Entrepreneur's Guide To Effective Branding And Building Value-Based Organizations. For more about Vaksen and Brand Real, go to Brand-Real.com
Brand Real: The Startup Entrepreneurs' Guide to Effective Branding and Building Value-Based Organizations. Available on AMAZON and Barnes & Noble.
#startup #entrepreneurs #guide #branding #TribeGlobal @GKTribeGlobal