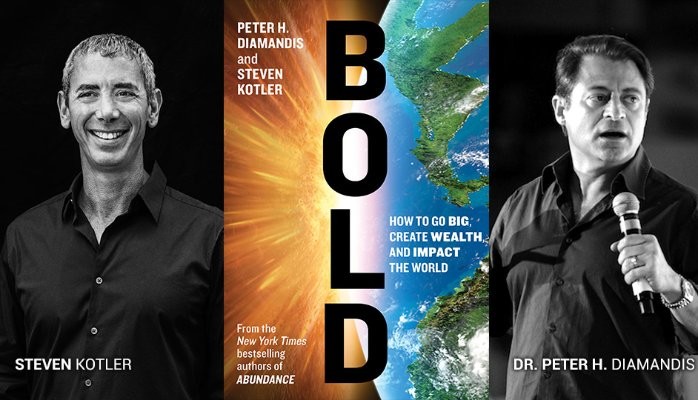 Focus On Passion Not Fads!
Jeff Bezos says "If you're going to invent, you've got to be willing to be misunderstood for long periods of time. Anything new and different is initially going to be misunderstood. Well-meaning critics, who are worried that it might not work out, will misunderstand it. Self-interested critics, who have a profit stream connected to the old way, will misunderstand it. Either way, if you can't weather this kind of misunderstanding and criticism then whatever you do, don't do anything new."
"Why bother giving people what they already know. Position yourself and wait for the wave to come to you. Position yourself with something that captures your curiosity, something that you're missionary about. I tell people that when we acquire companies, I'm always trying to figure out: Is this person who leads this company a missionary or a mercenary? The missionary is building the product and building the service because they love the customer, because they love the product, because they love the service. The mercenary is building he product or service so that they can flip the company and make money. One of the great paradoxes of the missionaries end up making more money than the mercenaries anyway."
"And do pick something that you are passionate about, that's my number one piece of advice"
To Become a Billionaire, Help a Billion People.
This is a great book, Bold: How to Go Big, Create Wealth and Impact the World. by Peter H. Diamandis and Steven Kotler. Technology is democratizing the power to change the world. BOLD spells out how you can spy the opportunities and put your vision into action, blazing a path from mind to market.
Peter H. Diamandis
Dr. Peter H. Diamandis is an international pioneer in the fields of innovation, incentive competitions and commercial space. Diamandis is Chairman and CEO of the X PRIZE Foundation, Co-Founder and Vice-Chairman of Human Longevity Inc., Co-Founder and Executive Chairman of Singularity University, and Co-Founder/Co-Chairman of Planetary Resources. Diamandis is the New York Times Bestselling author of Abundance – The Future Is Better Than You Think. Diamandis' mission is to open the space frontier for humanity. His personal motto is: "The best way to predict the future is to create it yourself."
Steven Kotler
Steven Kotler is a New York Times bestselling author, award-winning journalist and cofounder and director of research for the Flow Genome Project. His books include The Rise of Superman, Abundance, A Small Furry Prayer, West of Jesus and The Angle Quickest For Flight. His articles have appeared in over 75 publications, including The New York Times Magazine, Wired, Forbes and the Atlantic Monthly. He also writes "Far Frontiers," a blog about innovation and technology for Forbes, and "The Playing Field," a blog about the science of sport and culture for Psychology Today. Copyright © 2015, PHD Ventures
Vasken Kalayjian @gkbrand @tribeglobal -- Award-winning GK Brand. Tribal Global branding expert, speaker and author of BRAND REAL: The Startup Entrepreneur's Guide To Effective Branding And Building Value-Based Organizations. For more about Vaksen and Brand Real, go to Brand-Real.com
Brand Real: The Startup Entrepreneurs' Guide to Effective Branding and Building Value-Based Organizations. Available on AMAZON and Barnes & Noble.
#startup #entrepreneurs #guide #branding #TribeGlobal