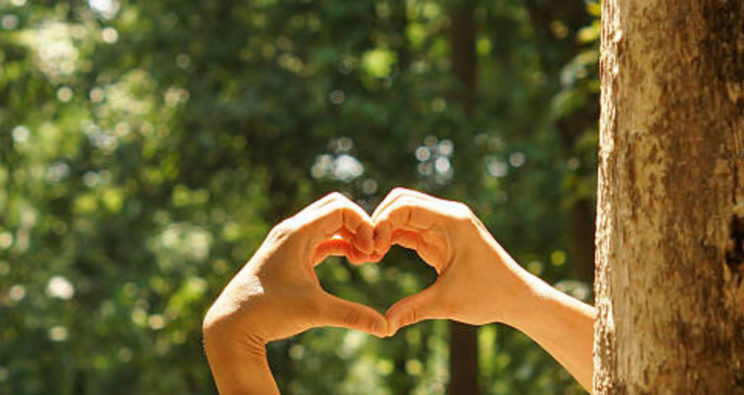 5 Brands Doing Their Bit For The Environment.
57% of consumers said to be willing to boycott brands that do not share their social beliefs.
According to Credit Suisse, millennials are the most sustainability-conscious generation, willing to pay more for products and services that are seen as sustainable or coming from socially and environmentally responsible companies. With such a growing interest surrounding brands that take their corporate social responsibility very seriously, and to mark World Environment Day, we've highlighted 5 brands that are doing their bit for the environment and the Tribe Global agencies that are making a difference.
1. Silverback Gin – Made by the Gorilla Spirits Company. For every bottle sold £1 goes to the Gorilla Organisation who are working to save the worlds last remaining gorillas in the wild.
2. Saltwater brewery – Replaced plastic can rings with rings made from edible wheat and barley. If, somehow, wildlife accidentally ingest Saltwater's rings from cans, it's perfectly safe and will cause them no harm.
3. Lush – 100% vegetarian, fighting animal testing and using eco friendly packaging. Lush created a body cream called the Charity Pot. 100% of the retail price for these pots is given to grassroots organisations working on animal protection, human rights and environmental issues around the world.
4. Filipa K – A Scandinavian brand with stores throughout Europe is the first fashion house to allow customers to lease their fashion pieces for 4 days for 20% of the retail price with all cleaning included.
5. Stella Artois – Its 'Buy a Lady a Drink' campaign has been successfully driving awareness of the global water crisis since 2015. Fronted by celebrity Matt Damon and in partnership with Water.org, it released a TV ad last year to further encourage consumers to get involved. For every limited edition bottle purchased, a month of clean water is provided to women and their families in developing countries. And every limited-edition pack provides six months' worth of water.
The Wait for Water | Water.org & Stella Artois
Imagine your life without easy access to clean water. Introducing, The Wait for Water - a social experiment capturing the reactions of unsuspecting people around the world when they're told that they have to wait up to six hours for water. Why 6 hours? In the developing world, this is the amount of time someone can spend every day collecting the clean water they need to survive. By purchasing a limited-edition Chalice at https://water.org/stellaartois/, you will help Water.org provide 5 years of clean water to someone who deserves their time back to spend on what matters most to them. In our 3-year partnership with Water.org, we have already helped over 1 million people gain access to clean water - and we need your help to reach even more. Learn how you can get more involved, purchase your Chalice, and #GiveThemTimeBack
Tribe Global. Be Good, Do Good
At Tribe Global, many Member agencies are committed to sustainability. Dagré in France has been firmly and genuinely involved in sustainable development since 2006 and it is now a core part of the agency, with 0% carbon emissions. They have a deeply rooted attitude to be respectful to yourself, to others and to your environment by behaving responsibly. Find out more about their sustainable development here: www.dagre.fr/en/agency/sustainability
Tempest Advertising, located in Hyderabad, Pune and Bangalore in India, is another Tribe Global Member agency committed to making positive changes to support the environment. The Tempest team have pledged to stop using plastic spoons, cups and plates across all offices. Keep an eye out on our Member agencies to find out what measures they are taking to support the environment here: www.tribeglobal.net/Agencies
Contributed by: Elaine Miller, International Coordinator | Tribe GlobalDiscover all of our Travelations here: https://www.tribeglobal.net/Strengths/Travel
Tribe Global is a network of 32 independent agencies working together with an overwhelming passion for solving client challenges creatively, with a commercial imperative. Travelations are for travel marketers seeking global perspective, actionable insights and business advantage. For more Travelations and examples of our deep Tribal travel/tourism experience, find us at tribeglobal.net.