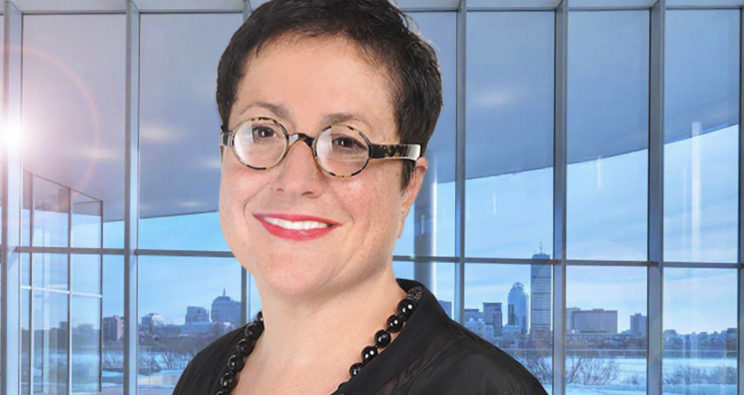 Values Will Make or Break Your Startup
Know Your Values
In life… Humans are creatures of meaning. How people see themselves and how they see those around them defines who they are. This is why values are key in all areas of life: in communicating effectively, in finding the right people to work with, in building effective organizations based on trust, in mobilizing people's energies and exercising leadership.
In business… Values are the foundation of every successful enterprise, helping you to attract investors, to form partnerships with other organizations, and to win and keep customers. To succeed in the marketplace, you must be able to understand how to perceive and anticipate other people's values. Only then can you be clear about who your target audience is, and what they want.
In branding… Brand Real reveals why a successful brand must be built on reality – on the real values of the startup and its people, and on the real value that its products and services deliver to customers. In today's world of multidirectional, instant communication, branding can no longer be an exercise in manipulating perceptions with phony images and clever slogans. You build an effective brand by tapping into the value systems of your customers, by being real with them, and by delivering real value.
Why "Value-Based" Is Our Motto
No matter how your potential customers come into contact with you—whether through your website, via influencers, by personal reference or word of mouth, social media, blogs, write-ups in trade journals or media coverage, or through direct experience with your products or services—they will naturally be forming judgments about the value of your brand, your company, and your products and services. Branding involves a set of techniques and strategies for creating an identity that is memorable and meaningful in people's minds: one that marks your products and services as better than the rest.
Jeff Weiner, CEO at LinkedIn, has this to say about values:
The LinkedIn Values:
Members first
Relationships matter
Be open, honest and constructive
Demand excellence
Take intelligent risks
Act like an owner
Every employee of LinkedIn is able to point to these values and say:
"That's who we are. That's LinkedIn."
In other words, your values define your culture.
With clear values that you make public (sharing on your website and social media accounts etc.) you will attract employees who share your values, and customers who connect with them. Values should be used during the hiring process to find candidates who are the best fit for your organization. They also let employees know what's expected of them, and what "success" looks like in your organization.
Example: Luys Education Foundation
The importance of values applies to any organization, large or small, in every industry.
Luys Education Foundation, Armenia, is a non-profit organization that offers scholarship grants to people of Armenian descent to attend one of the top 10 universities in the world. In return, the scholars will return to Armenia during the summer breaks to work on community projects as part of the Develop Armenia Together (DAT) program.
Luys works with the applicants themselves, the universities, and mentees, as well as partnering with local learning institutions and benevolent organizations to sponsor lectures and workshops for intellectuals, worldwide. It therefore needs a coherent identity that is grounded in clear values in order to articulate, to the various stakeholders and partners, what it does and why it matters.
GK Brand Tribe Global and Jacqueline Karaaslanian, Founding Executive Director of Luys, worked together to build a strong brand for the organization, with the motto: "Learn. Do. Co-create."
The vision: That Armenia would create a stronger presence among the world's leading creative thinkers and innovators to ensure that it thrives and participates equally with the leading nations.
This vision is firmly rooted in core values:
Learn– Create and unite a generation of critical, creative thinkers by increasing the number of Armenian students attending the world's leading universities, and providing financial support and mentoring.
Do– Build an infrastructure that harvests the knowledge, experience and connections of Luys students and offers programs that support the transition from academic to real-world achievement for Armenia's benefit.
Co-create– Realize the co-creative potential of the Armenian world and use this to drive innovation and sustainable practice in emerging fields, ultimately advancing Armenia and the world at large.
Just like the values of LinkedIn, these are powerful because they are:
Forward-thinking
Innovative
Inspirational
Form an emotional connection
Shaping Your Vision
A company's vision is rooted in and driven by its values. It, too, needs to form an emotional connection with people and point to a 'higher purpose'. This is especially important to today's millennial generation, and considering they will soon make up 50% of the workforce, employers need to move fast to understand how to engage and motivate them.
Your company's vision shouldn't be vague or ambiguous, but should be articulated from the top down as a meaningful, inspirational statement that emotionally connects employees to a cause and a purpose beyond making money.
Let's take the LinkedIn vision statement as an example:
"To create economic opportunity for every member of the global workforce."
This is clearly shaped by the values that we looked at earlier, and like the vision and values of Luys:
It envisages a better future
It's innovative
It's inspirational
It creates an emotional attachment
Establishing both vision and values is the first step towards defining your brand, which will be the foundation for everything else that you do.
Example: Bloomberg
Bloomberg has been going strong for 35 years, and currently employs almost 20,000 people. Its products and services may have evolved with the times, but part of Bloomberg's success and longevity is down to a long-established culture that is shaped by Michael Bloomberg's personal values.
Values:
Innovate
Collaborate
Know the Customer
Work Hard and Smart
Do the Right Thing
Vision:
To leverage leading edge technology and trusted content to deliver essential, innovative solutions to professionals.
Culture:
Transparency
Providing the Customer with Data
Philanthropy Rather than Quarterly Returns
Part of what makes Bloomberg a great place to work is its vision and values, which have defined a strong culture that shapes who they are and informs everything they do. Their work is placed within a larger purpose, and every employee plays a role in this.
You can see how this helps Bloomberg to continue to attract the best talent, to grow and to innovate, as employees are aligned with the vision and values of the company, and engaged with the meaning and purpose of their work.
Watch now for more about Bloomberg's culture of "working on purpose".
Choosing Your Core Values
Try and choose your top 3 values, and certainly no more than 5. This helps to keep your values clear, focused and memorable.
This is a process, but it's worth the effort. GK Tribe Global specializes in guiding companies through certain exercises and strategies in order to discern the values that are unique to them, and helping them to articulate them in a way that is true to who they are as an organization.
How do you know you have chosen the right values and that they are successfully shaping the culture of your organization?
Everyone from the CEO to new hires can articulate the values (without the walls being plastered with posters as a reminder)
Employees affirm that this is "who we are"
They are used for guiding tough decisions
Brand Real Sets Out the 8 Key Values
There are 8 key types of value that underpin much of the motivation for how humanity functions. Brand Real takes you through each of these, and provides a step-by-step guide to articulating the values of your startup. It is designed so that you can work through it yourself or bring in an expert to lead the process. Brand Real also explains how to define your personal values before selecting your company values.
It's not enough for your startup to be innovative; it also needs a soul. What is the meaning and value for the world? Brand Real is a complete guide of expert advice for entrepreneurs, equipping you to tell your story, build an organization with meaning and value, and put your company on the map.
You can order your copy of Brand Real today from Amazon or Barnes & Noble.